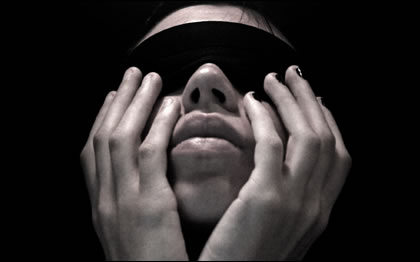 When you find yourself face to face, walking towards a blind person on the sidewalk what do you do? You step aside so they can go by because you know they can't see you,
they can't see where you are coming from.
This has to be the same method we chose in life when someone is (metaphorically) blind to our point of view. There are people who you can't make see things the way you see them. You don't stand in front of a blind person and tell them to see the world as you see it. You move and step aside. When you've come to the point where you cannot open a person's eyes to what is best for you, for them, for a situation, etc., you've got to step aside and let them continue to walk.
If the way they see things is best for them, then they will walk smoothly. If not, they will have to navigate life's potholes and sidewalk cracks themselves.