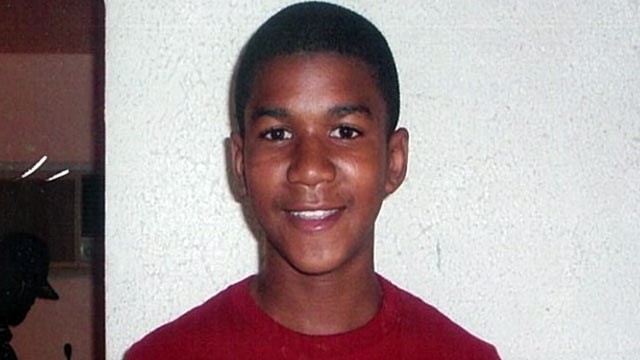 If there is one thing among many that this Trayvon Martin tragedy shows us is that despite having a Black president, we are no where near a post-racism society. There are still plenty of people who gauge a person completely on their skin color. There are still plenty of people who live off of bias and stereotyping. The scariest thing is that some of these people will take their bias to the extreme and yield innocent people dead. Justice comes slower, or not at all all times for Black people, and incarceration happens quicker and at higher rates of being unjust.
It breaks my hear to see Trayvon's face. We'll never know what this little boy's future could have held. His only crime was being Black and that is scary to me. Just BEING got him killed. There is a lot of talk around the hoodie he was wearing. I think he could probably have been wearing a three piece suit and a person looking at him through the lens of hate would have still seen a threat.
I have seen many of my Black male Facebook friends comment on how they intentionally don't wear hoodies because of how they know they would be perceived, despite having squeaky clean criminal records and multiple degrees. That's a shame.
This whole thing is a shame. George Zimmerman is a shameful man. The thing is, even if he is tried and convicted he's not the only person out there with hateful and racist thoughts and tendencies. It kills me to say, there will be another Trayvon in the future. There will be another person who loses his life for being Black, as there have been cases before this one.
Will Black people every NOT be second class citizens? Will they ever not have individuals who house nothing but hate for them just because of their skin color? I hope that one day we evolve as a species to where we DO SEE skin color, but what is seen doesn't automatically give someone a likelihood to be killed just for living.