This post brought to you by
Scotts Miracle-Gro
. All opinions are 100% mine.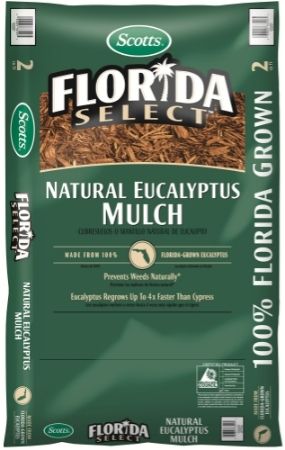 My husband and I are coming up on two years owning our house. When we moved in, we both had grand plans for our front and back yards. Unfortunately we've done very little towards making those plans come to life. This year we want to get at least one of the yards in shape. To do this, we'll need
gardening supplies
and likely many pinterest tutorials. We do currently have a weed problem, especially in the back yard.
Scotts Florida Select Natural Eucalyptus Mulch
is a
sustainable gardening
method of weed prevention. A three-inch layer of
Scotts Nature Scapes mulch
prevents weeds by blocking growth and access to sunlight.
The key with the mulch is to apply around trees, shrubs, flowers or vegetables AFTER the seeds have germinated and the plants have developed.
With Scotts Nature Scapes mulch we'll have the weed situation taken care of. It comes in three different colors, Classic Black, Sierra Red, and Deep Forest Brown to match whatever color scheme we decide on. We're not too bad in the way of tools, since we've intended for almost two years to do something with the yard. We have a shovel, hoe, rake, lawnmower and hedge clipper. What we're really missing is accessories. I'd love some sort of rock path, some back yard seating and some sort of water fixture.