I'm linking up with Cami at First Day of My Life for Thankful Thursday!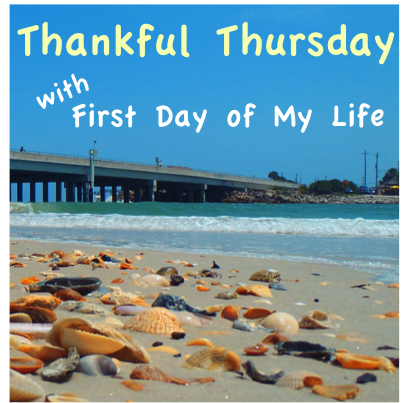 Today I am thankful for:
1. The plethora of acting work I've been getting lately. I just finished being involved in a show and a staged reading last week. I also did some in-classroom acting this week, and have a TV show shoot in my future. I feel so blessed to be able to do something I love so much.
2. In less than a month the hubby and I will be going to San Diego! I can't wait. I'm pretty exhausted currently, and I just keep thinking about that full week of sunshine and relaxation.
What are you thankful for today?