Joining Cami at First Day of My Life for Thankful Thursday: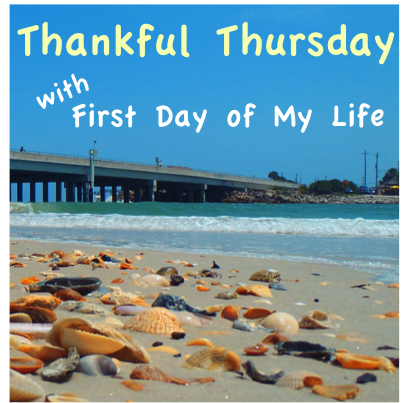 Today I am thankful for:
Having had a summer FULL of travel. Hubs and I went to Virginia Beach,
San Diego
, North Carolina, and I just ended the summer with an awesome trip to New York with my girls.
Fall being just around the corner. We are about to enter a series of holidays I love - Halloween, Thanksgiving, Christmas, my birthday, Valentine's Day... that is non-stop festiveness. *thumbs up*
My dog. I don't know if she's getting cuter by the day, but I can't get enough of my Sunny Buckets.
My husband. He's just awesome. :-)
What are you thankful for today?